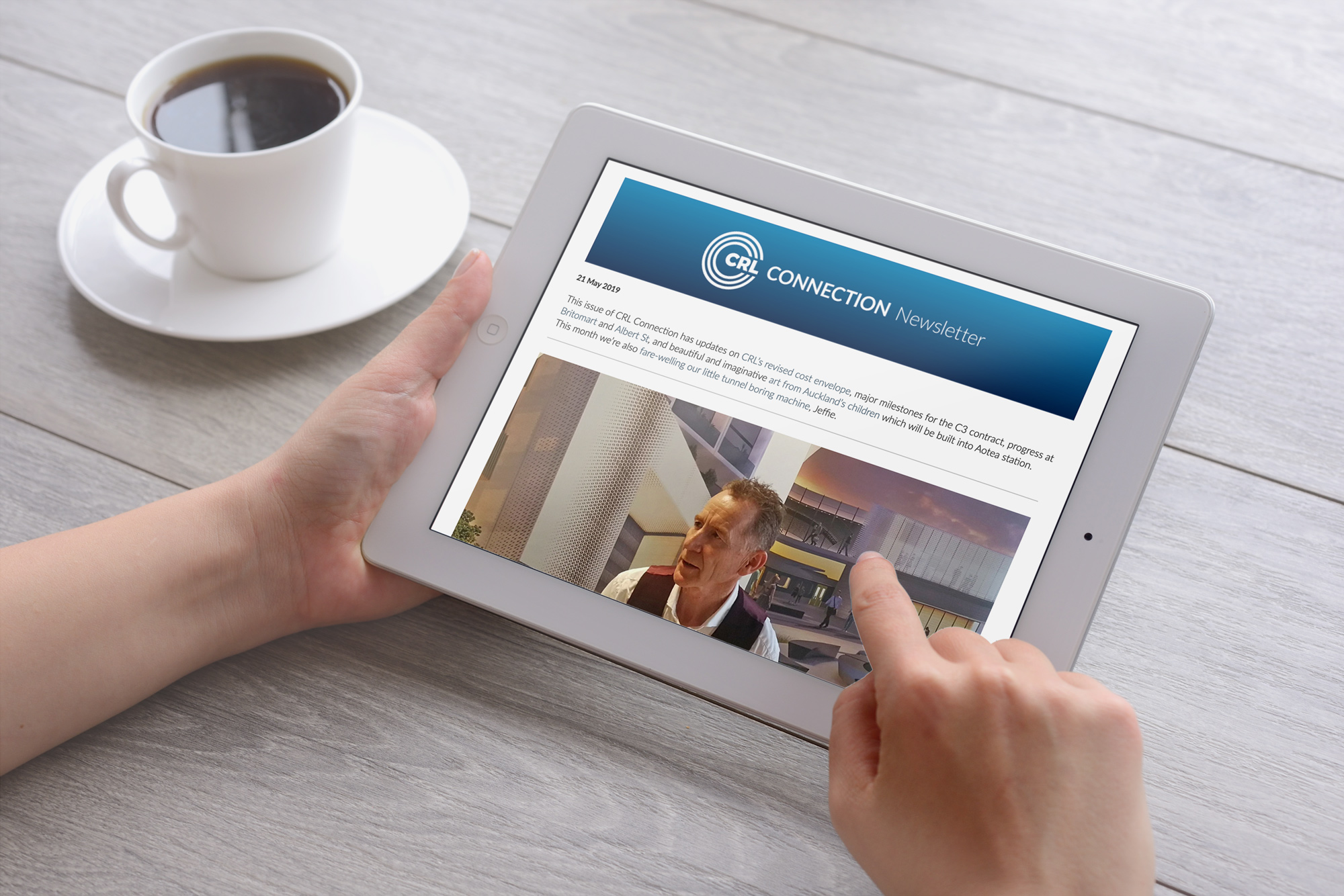 This issue of CRL Connection has updates on CRL's revised cost envelope, major milestones for the C3 contract, progress at Britomart and Albert St, and beautiful and imaginative art from Auckland's children which will be built into Aotea station. This month we're also fare-welling our little tunnel boring machine, Jeffie.

We've recently had some great feedback on the format of the newsletter so this month we're coming to you via a webpage rather than in a pdf format.
Speaking of feedback, we'd love to know how we can improve our CRL Connection updates so if you could spare 3 minutes completing our survey we'd really appreciate it.