Quick links…
Development opportunities post-CRL:
Plans after CRL construction for:
The station will have two entrances off Karangahape Road - in Mercury Lane and at Beresford Square.
The Karangahape station site measures about 2,600sqms of developable land owned by CRLL.
There will be an over-station development.
This is how the Mercury Lane entrance could look in the latest concept designs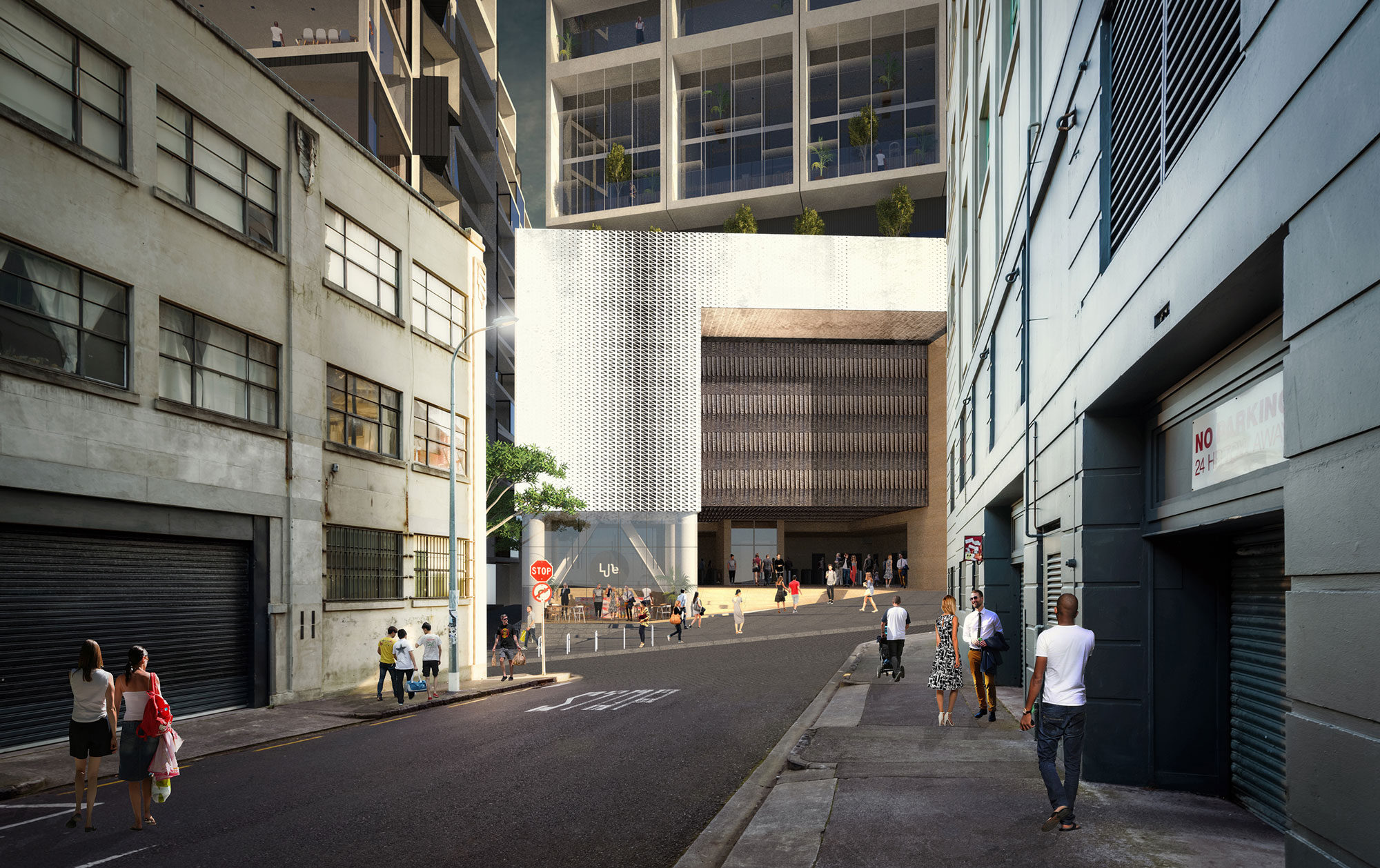 Laneway
There will be a newly created laneway connecting Mercury Lane with East Street. The lane will provide critical connectivity from East Street and its adjoining precinct to the west of the station entrance.
It also provides retail activation opportunities in a well-executed shared space similar to Vulcan Lane in the city centre, as below.
Read about the post-CRL opportunities at these other stations:
See what's planned when CRL construction at these places moves on: