CRL wins international architecture prize for station design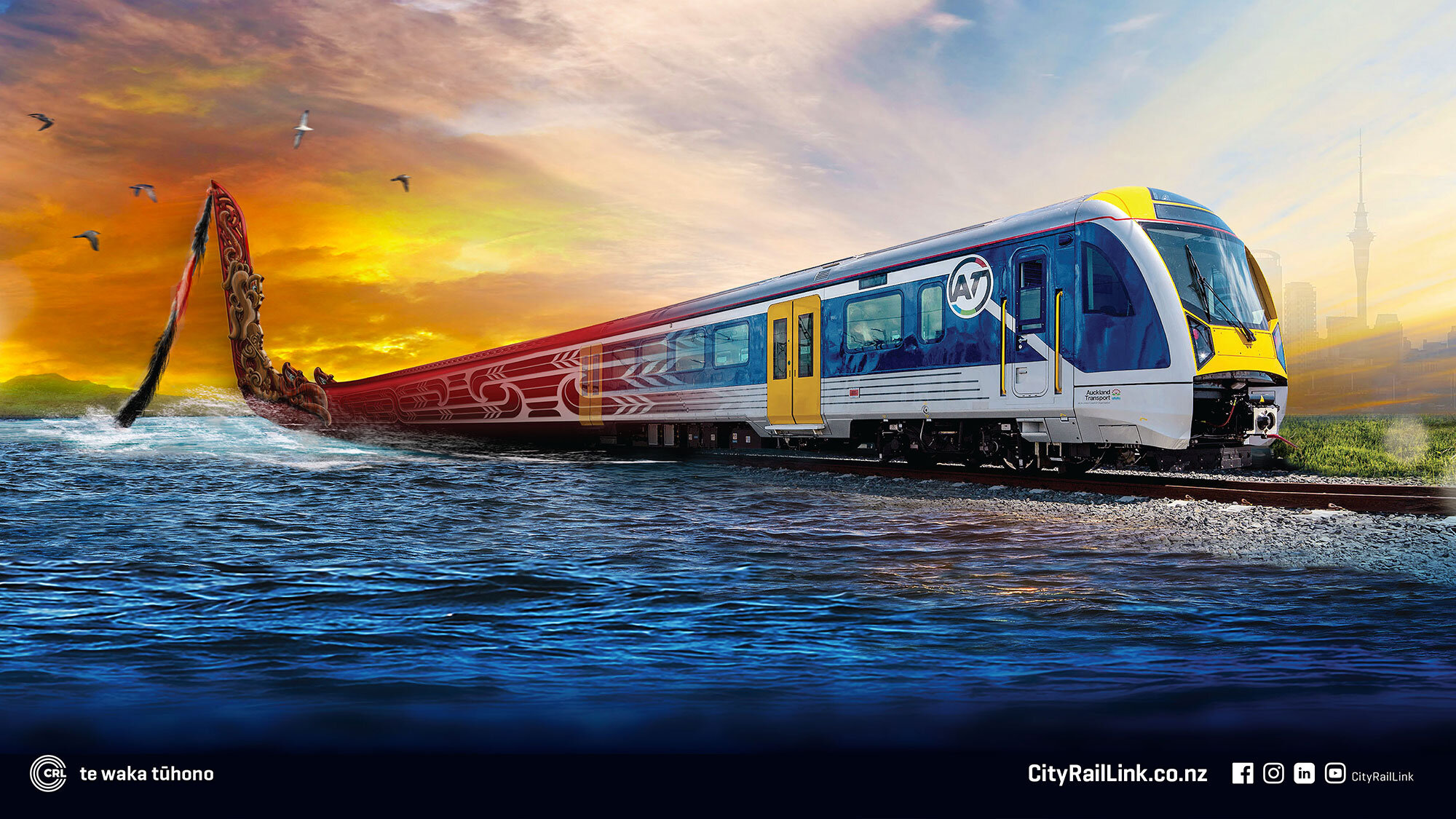 City Rail Link has won the cultural identity award ahead of hundreds of other entries from more than 70 countries at an international architecture festival known as WAFX. The project is the first from New Zealand to win the award.
WAFX, or World Architecture Festival, judges describe CRL as New Zealand's largest public art project.
"The project is designed to be a powerful expression of indigenous cultural identity, reflecting Auckland's unique identity as the largest Māori and Polynesian city in the world, and to create an authentic and globally recognisable image of the city for the future," the judges said.
CRL acting Chief Executive, Patrick Brockie, said "recognition of the project's commitment to ensure that Mana Whenua identity rightly has a significant place in the design of the project, is a fantastic achievement."
The CRL entry's focus is on the concept designs for the two new underground stations to be built in central Auckland and the re-development of the existing station at Mt Eden. All three stations will reflect the stories and designs representing the historic and cultural ties Mana Whenua iwi have with Tāmaki Makaurau (Auckland) and wider Aotearoa.
One of the most symbolic outcomes of our partnership is the creation of the project's striking Te Waka Tūhono or "waka train" that CRL uses on hoardings and in other material to promote the project. The taurapa or sternpost of Te Waka Tūhono connects to history – the great fleet that brought Māori to Aotearoa – and its train connects to the city's future.
Eight Auckland-based iwi – Te Ākitai Waiohua, Te Kawerau ā Maki, Ngāti Maru, Ngāti Paoa, Ngāi Tai Ki Tāmaki, Ngāti Tamaoho Trust, Ngāti Te Ata and Ngāti Whātua Ōrākei – are closely involved in the design of the stations working with CRL, architectural firms Jasmax and Grimshaw, and with other consultants through the project's Mana Whenua Forum.
Kaitiaki for Te Àkitai Waiohua, Adrian Pettit, congratulated CRL, the architects and Mana Whenua alike for crystallising a design that is not only indigenous and contemporary but is wholly reflective of Auckland's unique point of difference; namely, Ngā Mana Whenua o Tāmaki Makaurau.
"For those who chose to walk this path, such recognition - international or otherwise - is deeply gratifying," Adrian said.
WAFX awards recognise the world's most forward-looking architectural concepts, and future projects that tackle global issues challenging architects.
WAFX leads up to the World Architecture Festival where the CRL is a finalist in the "Future Projects – Infrastructure" category and a contender for the festival's supreme award. Festival winners will be announced in the Netherlands in December.
More information is available at www.worldarchitecturefestival.com/wafx-2019