11-year-olds draw the line for CRL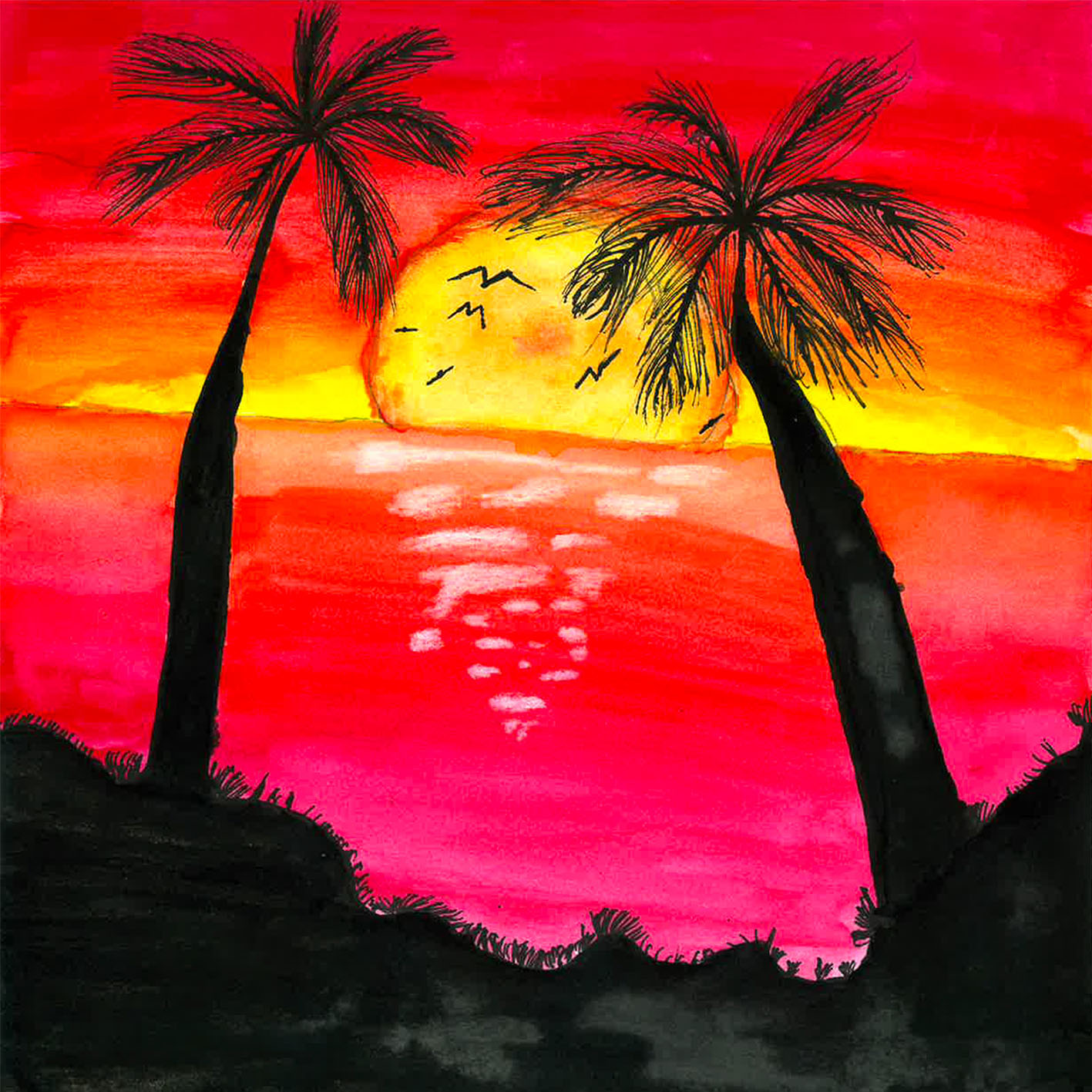 Auckland Year 6 children will be forever part of the design of the new Aotea Station. Thousands of pupils from Auckland's 540 primary schools have painted and drawn images that will be fired onto ceramic tiles and used as permanent wall linings at the new underground station in central Auckland when it's complete.
"We've chosen Year 6 children – 11-year-olds – because they will be leaving school when the project opens in 2024 and as young adults will be among the first to enjoy the benefits the City Rail Link project delivers for Auckland," says Dr Sweeney.
CRL Ltd is working with the Ministry of Education, its schools, and Auckland Council's Sustainable Schools programme to encourage children to use their skills as artists and dreamers and imagine where they would like to go on a CRL train.
"We've had many awesome, colourful and delightful works of art – anything and everything from a rail trip to the dairy, to the Eiffel tower, under the sea and to the moon – but there will be some big walls at Aotea and there's room for a lot more art," Dr Sweeney says.
Kus Fausett, who teaches at Edendale Primary, encourages other schools to support the Aotea art wall.
"It was fun and engaging for our tamariki as they were able to unleash their imagination on an artwork project that will connect them with their city and its people via the City Rail Link," Fausett says.
Isabel Hernandez is one 11-year-old artist who describes the idea of the art wall as "pretty cool".
"When I drew my picture, I just wanted to think about somewhere I'd want to go and hang out, and maybe eat some ice cream. When the train station will be built I'll be able to see my picture, and the pictures my friends drew as well," Isabel says.
Aotea Station will be one of the busiest on Auckland's rail network.
"Tens of thousands will use the station during rush hours, all of them walking past the art walls. The tiles will be an important part of the fabric of CRL – a fantastic legacy lasting 100 years or more", says Dr Sweeney.
Two copies of each artwork will be fired on to ceramic tiles. One tile will be used at Aotea station and the other will be returned to the pupil's school as their reminder of the contribution they have made to project that will have a huge impact on the way the city travels.
CRL Ltd has already received enough artwork to make an incredible 3000 tiles – but we still need more! Our aim is to create art tiles from children at every school in Auckland. If your school wants to contribute to the Aotea Station walls, please contact info@cityraillink.govt.nz
To follow the children's artwork and see a fly through of where tiles will be located in Aotea station, go to www.cityraillink.co.nz/resources-for-students-teachers-city-rail-link